Merkel's ally Annegret Kramp-Karrenbauer elected to lead Germany's CDU party
Often referred to as Angela Merkel's "protege" and even "Mini Merkel," CDU General Secretary Annegret Kramp-Karrenbauer has been chosen as the conservative German party's next leader.
Kramp-Karrenbauer, known as AKK, beat out her main rival, corporate lawyer Friedrich Merz, a staunch critic of Merkel whose win would have represented a decisive break from the current chancellor's legacy and policies. The vote saw AKK win 517 of the 999 votes, while Merz took 482.
AKK, who has also been referred to as "Mini Merkel" and a loyal follower of the current chancellor, is now expected to face an uphill battle as CDU leader. The party has recently experienced a significant drop in support, drawing roughly 30 percent at the polls, compared to the 40 percent it saw during Merkel's heyday.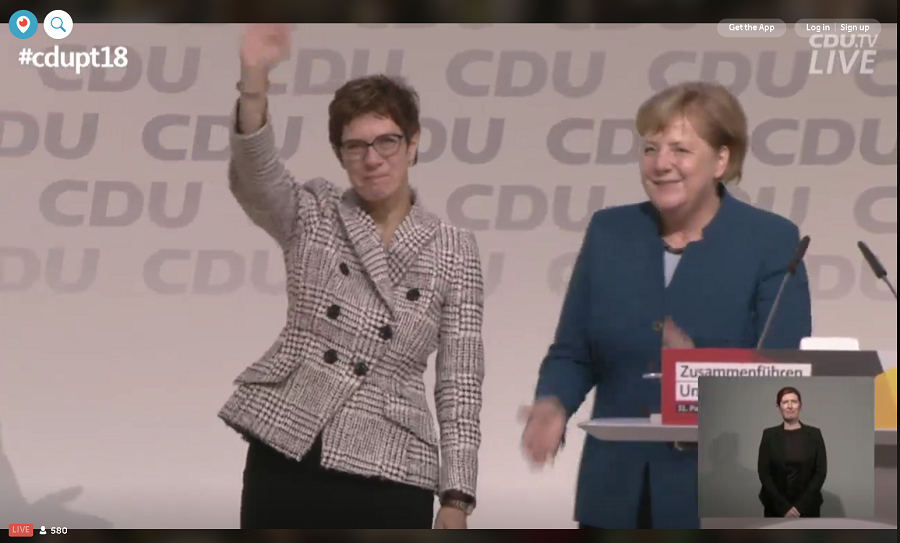 Merkel – who surprised her party and country in late October when she announced she would not be seeking re-election as CDU leader – on Friday delivered her farewell speech, receiving almost 10 minutes of standing applause.