Russian live missile tests force Latvia to close airspace over Baltic sea: 'It's hard to comprehend'
Russia has carried out missile tests in the Baltic Sea, causing Nato member Latvia to shut down part of its commercial airspace.
The Russian defence ministry said its Baltic Fleet, based in the exclave of Kaliningrad, would conduct routine training in the area starting on Wednesday.
It said the drills would involve firing live ammunition to practise hitting air and sea targets.
They are taking place between Sweden, Poland and Latvia – close to the southern Swedish city of Karlskrona, which hosts a key naval base.
Three corvettes and a frigate are taking part, as well as ship-borne helicopters which are conducting training flights and practising hunting enemy submarines.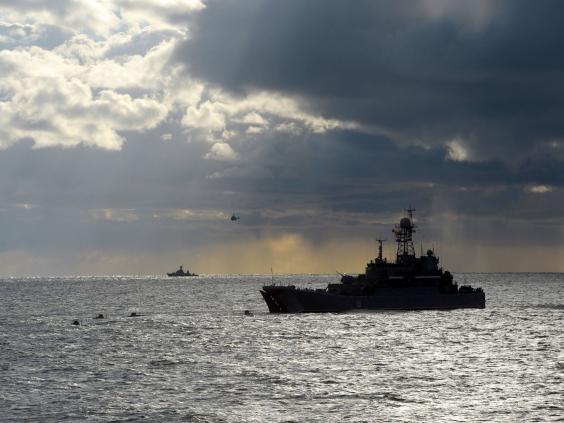 "It is a demonstration of force," Latvia's prime minister, Maris Kucinskis, told Reuters. "It is hard to comprehend that it can happen so close to [our] country."
The tests are being carried out in Latvia's exclusive economic zone, an area of the sea just beyond its territorial waters where Latvia has special economic rights, as well as further west in the Baltic Sea.
Riga has closed some of its airspace for the three days of tests, while Sweden issued a warning to civilian sea traffic and said there could be delays and disruption to civilian air traffic.
The tests began a day after the US president, Donald Trump, met the presidents of Latvia, Lithuania and Estonia at the White House.