Russia claims UK 'staged' Syria gas attack
Jeremy Corbyn has called on Russia and the US to "stop blocking each other" at the UN, as he cautioned against more airstrikes in Syria.
Speaking to Sky News, the Labour leader said both countries "had form" in voting down each other's resolutions.
He also admitted that action to wipe out Islamic State back in 2015 that he voted against "might have isolated and destroyed support" for the terror group.
And he suggested the global chemical weapons watchdog be given stronger powers to investigate the culprit of future attacks.
Calling for unity, Mr Corbyn said on Friday: "I would say very strongly to Russia and the US: 'Stop blocking each other's resolutions'.
"Maybe a British-sponsored resolution on this would be a helpful way forward?
"Surely it's better to work as hard as we can to prevent a further bombardment, which could extend the war."
Tackling Prime Minister Theresa May's vow to take "action" following a "war cabinet" last night, he accused her of "waiting on Donald Trump" - adding it was "not a particularly positive message".
Pressed on what punishment Syrian President Bashar al Assad would face if found culpable for the attack on Douma, Mr Corbn said: "Every action of a use of chemical weapons does have consequences."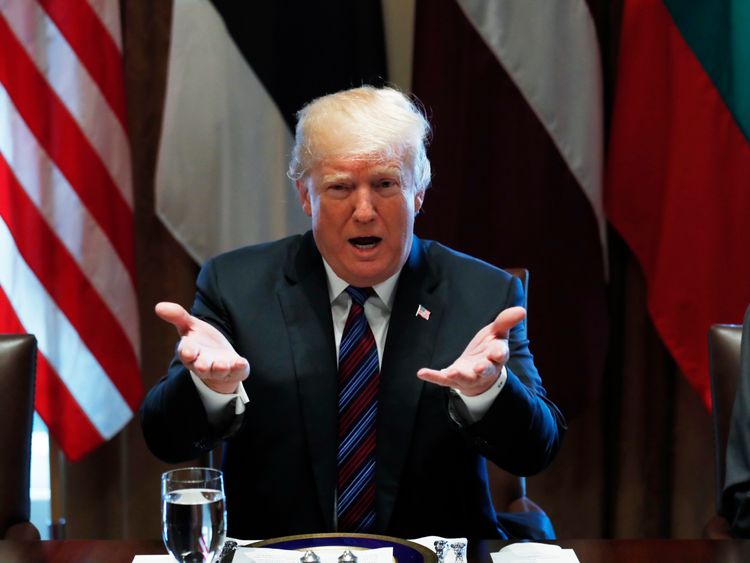 He also challenged Russia to back up its claim the White Helmets had fabricated the incident.
"Let's not run into the realm of speculation of that sort," he said.
"If they have evidence they've gotta bring it forward."
Mr Corbyn did not say he regretted voting against air strikes against IS in Syria in 2015, but he did admit they could have done some good.
"It might have isolated and destroyed support for ISIS [another name for IS] but we are where we are at the present time.
"I took those decisions with my eyes open and my views because my default position is to save human life."