Jeremy Corbyn hits out at 'legally questionable' military action
Jeremy Corbyn has called the joint airstrikes in Syria "legally questionable", saying it made "real accountability" for war crimes in the country less likely.
The Labour leader also said the UK should not be taking instructions from the US and putting British military personnel in danger.
"Bombs won't save lives or bring about peace," he said.
"This legally questionable action risks escalating further, as US defence secretary James Mattis has admitted, an already devastating conflict and therefore makes real accountability for war crimes and use of chemical weapons less, not more likely.
"Britain should be playing a leadership role to bring about a ceasefire in the conflict, not taking instructions from Washington and putting British military personnel in harm's way.
"Theresa May should have sought parliamentary approval, not trailed after Donald Trump.
"The Government should do whatever possible to push Russia and the United States to agree to an independent UN-led investigation of last weekend's horrific chemical weapons attack so that those responsible can be held to account."
Liberal Democrat leader Sir Vince Cable echoed Mr Corbyn in saying the decision to deploy missiles in Syria should have been decided by Parliament.
"Riding the coat-tails of an erratic US president is no substitute for a mandate from the House of Commons," he said.
"The Prime Minister could and should have recalled Parliament this week and sought the approval of MPs before proceeding.
"Liberal Democrats stood ready to assess the evidence and objectives for any action and, if it were properly planned and justified, to support a military response."
Scottish First Minister Nicola Sturgeon said she feared "dangerous escalation" as a result of the military action.
"Syria's use of chemical weapons is sickening - but the question that the PM has not answered is how this action, taken without parliamentary approval, will halt their use or bring long term peace," she wrote on Twitter.
"Airstrikes have not resolved [the] situation in Syria so far - nothing I've heard persuades me they will do so now. An international strategy for peace must be pursued - not a course that risks dangerous escalation.
"UK foreign policy should be set by Parliament, not US President."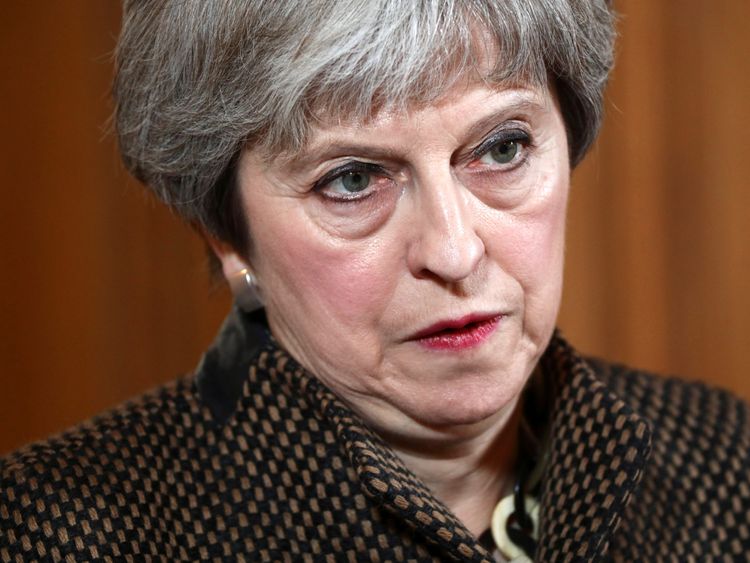 However, Mrs May said she acted in the national interest of the UK and added that there was "no practicable alternative to the use of force".
She said: "The speed with which we are acting is essential in co-operating with our partners to alleviate further humanitarian suffering and to maintain the vital security of our operations.
"This is the first time as Prime Minister that I have had to take the decision to commit our armed forces in combat - and it is not a decision I have taken lightly.
"I have done so because I judge this action to be in Britain's national interest."