Meghan Markle joins Royals at Christmas service
Meghan Markle joined fiance Prince Harry and the rest of the Royal Family at church for their traditional Christmas Day service.
The couple arrived at St Mary Magdalene Church on the Queen's Sandringham estate in Norfolk for a morning carol service, alongside the Duke and Duchess of Cambridge.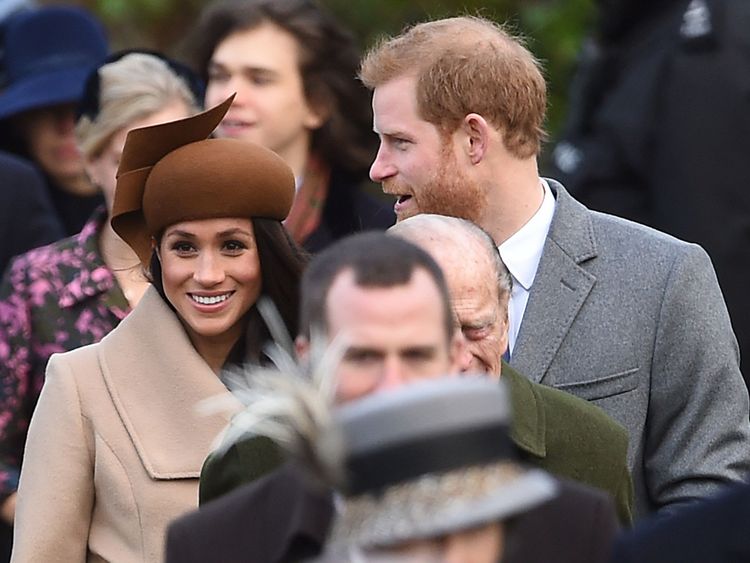 Wearing a light brown coat and brown hat, with warm boots and a bag, Ms Markle walked arm-in-arm with Prince Harry and waved to waiting crowds, as they made the short journey from Sandringham House.
Her Majesty was in attendance having missed last year's service with a cold, as was husband Prince Philip.
Prince Charles and the Duchess of Cornwall were also at the service, with hundreds of people having gathered to witness the family's arrival and some calling out "Merry Christmas" as they walked past.
Among the onlookers were American couple Ashley Millican and Michael Metz, who got engaged live on Sky News as they waited for the Royals to arrive.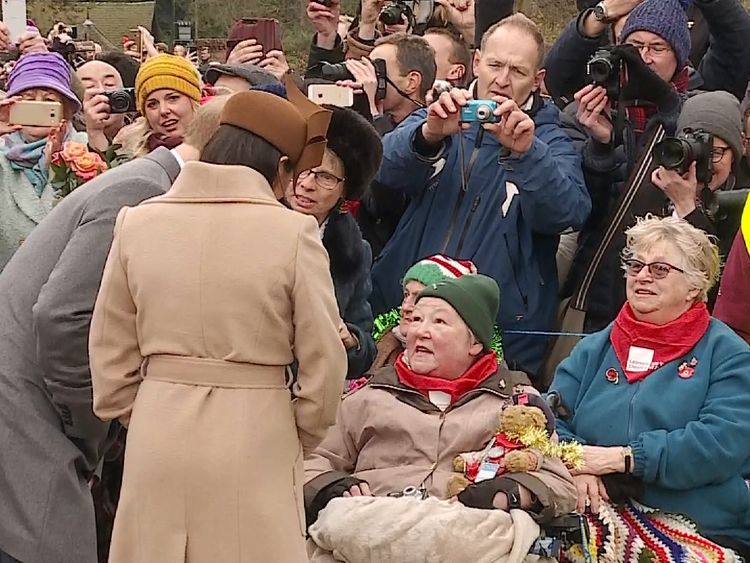 Sky's Royal Correspondent Rhiannon Mills said: "I suspect there are a few people at home who are thinking, why on earth would I want to leave my nice, warm, comfy house and my nice Christmas presents and stand outside in the cold.
"But there have literally been thousands of people this morning who have been queuing up to try and get inside the gates of the Sandringham estate. It's been an unbelievable scene, really.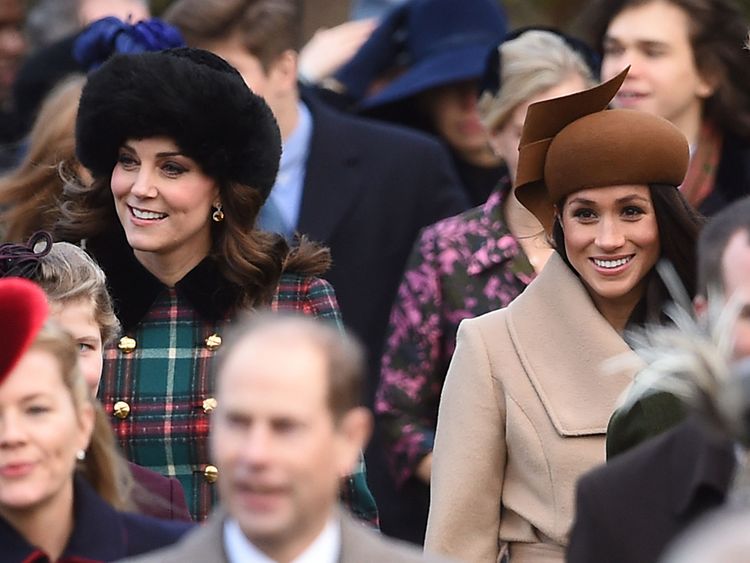 "I suspect some of it is to do with the Meghan Markle effect. This is one of the rare occasions people will be able to see Meghan before Harry and Meghan get married in May.
"People have also talked about the fact that it has been very important to see the Queen as well, who last year was too unwell to go to church on Christmas morning."
Prince William and Kate mingled with the crowds outside once the service came to a close, with the Royals then returning home for a traditional festive lunch.
Later they will be watching the Queen's annual Christmas address, which this year will focus on remembering those affected by the traumatic events of 2017, including the Grenfell Tower fire, the Manchester Arena bombing, and the terror attacks in London.