The Real Victims of "Islamophobia"
"I greatly welcome the contribution that MEND is making to raise awareness of this issue and mobilise people in the political world and elsewhere to fight Islamophobia", Cable adds in the video.
"Several of the organisation's employees and volunteers, including senior figures, have publicly expressed a range of disturbing views on terrorism and anti-Semitism. This has included expressing support for terrorists overseas, dismissing recent terror attacks in the UK, promoting anti-Semitic conspiracies and even calling on British Mosques to hold prayers for 'the Mujahedeen'".
One can think of other issues that are more deserving of an "awareness month" in the UK, especially because many of the people affected by those issues have suffered the consequences of the British obsession with "Islamophobia".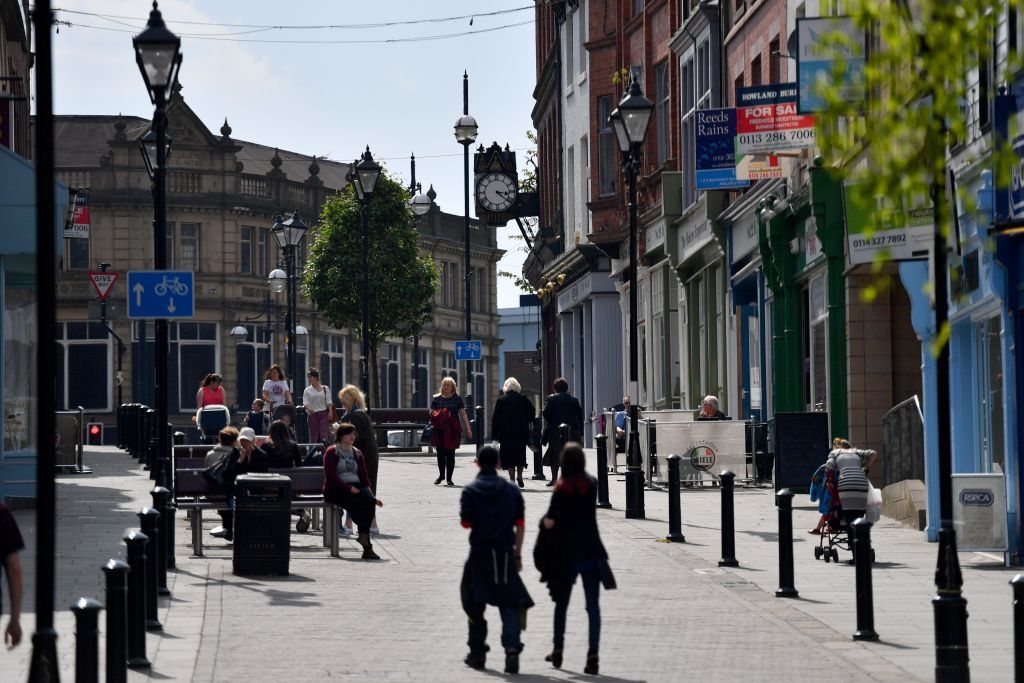 British police and social workers criminally turned their backs on thousands of girls, who were groomed and raped "on an industrial scale" by Muslim rape gangs, especially in the city of Rotherham (pictured). Photo by Anthony Devlin/Getty Images.
Victims of female genital mutilation (FGM) could also use an awareness campaign. In 2016-17, more than 9,000 instances of FGM were identified -- only slightly less than the previous year.
"we have yet to see a single year in which more than a couple of dozen anti-Semitic hate crimes were prosecuted. So far in 2017, we are aware of... 21 prosecutions, in 2016 there were 20, and in 2015 there were just 12. So serious are the failures by the CPS to take action that we have had to privately prosecute alleged anti-Semites ourselves and challenge the CPS through judicial review, the first of which we won in March. Last year only 1.9% of hate crime against Jews was prosecuted, signaling to police forces that their effort in investigating hate crimes against Jews might be wasted, and sending the strong message to anti-Semites that they need not fear the law... Each year since 2014 has been a record-breaking year for anti-Semitic crime: between 2014 and 2016, anti-Semitic crime surged by 45%" .
Authorities in Britain, Europe and the United States are not fostering an atmosphere conducive to effective public safety, police work or counter-terrorism. Quite the contrary. Do they even realize that?
Judith Bergman is a columnist, lawyer and political analyst.
The Real Victims of "Islamophobia"
Reviewed by
Alexander Von Stern
on
04:33:00
Rating: