The Migrant Crisis Upended Europe
"The migrant crisis is the 9/11 of the European Union... That day in 2001, everything changed in the US. In a minute, America discovered its vulnerability. Migrants had the same effect in Europe. It is not their number that destabilizes the continent... The migration crisis profoundly undermines the ideas of democracy, tolerance and progress as well as the liberal principles that constitute our ideological landscape. It is a turning point in the political dynamics of the European project".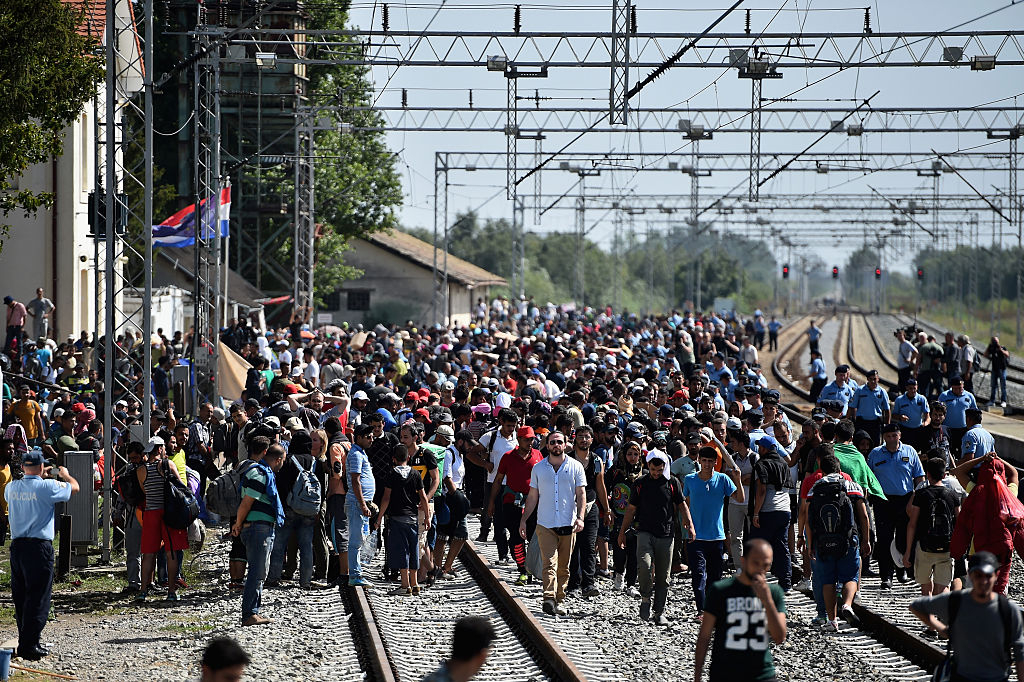 Thousands of migrants arrive on foot at a railway station in Tovarnik, Croatia, September 17, 2015. (Photo by Jeff J Mitchell/Getty Images)
The Pandora's box of a demographic revolution has been opened.
"We are a cultural community, which doesn't mean that we are better or worse -- we are simply different from the outside world... our openness and tolerance cannot mean walking away from protecting our heritage".
In 2015, any talk about "culture" was condemned as "racism". Now it is becoming part of the mainstream.
In trying to cope with the Islamists' war on Western politics, culture and religion, and the cultural clash they created, Europe has been upended.
Giulio Meotti, Cultural Editor for Il Foglio, is an Italian journalist and author.
The Migrant Crisis Upended Europe
Reviewed by
Alexander Von Stern
on
04:28:00
Rating: