Germany: Violence Spirals in Refugee Shelters
Violent crime, including murder, rape and physical assault, is running rampant in German asylum shelters, according to a leaked intelligence report. German authorities, who appear powerless to stem the rising tide of violence, have justified their failure to inform the public about the scale of the problem by citing the privacy rights of the criminal offenders.
Experts have long warned that the practice of housing migrants from different ethnic and religious backgrounds in tight accommodations is the ideal breeding ground for violence.
Observers say this is just the tip of the iceberg, as most crimes go unreported out of a fear of revenge. The BKA does not make public its data about migrant shelter criminality and there have been no additional leaks of such information. Anecdotal evidence, however, suggests that migrant-on-migrant crime is endemic across Germany.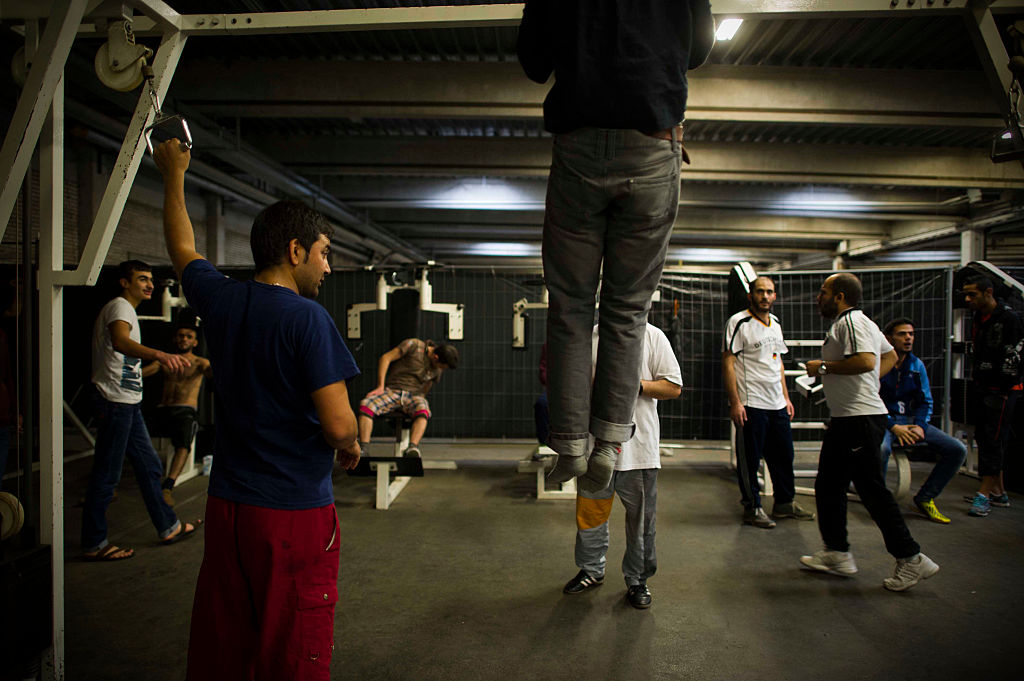 Migrant men exercise at the shelter where they live in Sarstedt, Germany, on November 17, 2015. (Photo by Alexander Koerner/Getty Images)
"The fact that there is an accumulation of criminal offenses in refugee shelters is not surprising. Cramped spaces, wearisome waiting, constant noise and unrest and an uncertain future generates aggression. There are also ethnic and religious conflicts. Many Syrians cannot deal with Afghans, many Serbs do not deal with Iraqis, many Muslims reject Christians, many Sunnis do not want to deal with Shiites. A maintenance man who worked in a refugee shelter reported 'mafia-like' conditions. Refugees were required to pay for access to the electrical sockets there."
The interior ministry said that the high levels of violence were not surprising:
"In general, long-term accommodation of many people in small spaces, such as first-time reception facilities, can lead to temporary, exceptional mental states which can lead to physical disputes in individual cases. Such an effect is further enhanced by heterogeneous ethnic and cultural backgrounds."
Soeren Kern is a Senior Fellow at the New York-based Gatestone Institute.
Germany: Violence Spirals in Refugee Shelters
Reviewed by
Alexander Von Stern
on
04:00:00
Rating: