France: Muslims In, Jews Out
These suburbs have become transformed into one of the most visible signs of the Islamization of France.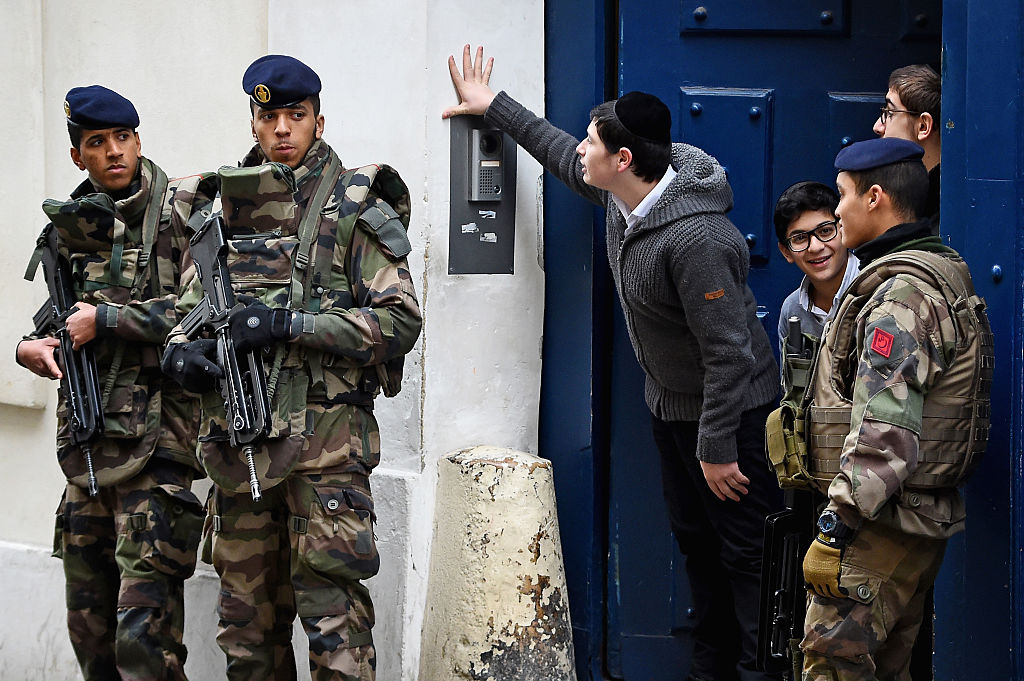 Pictured: French soldiers guard a Jewish school in Paris. (Photo by Jeff J Mitchell/Getty Images)
70% of the half-million Jews in France are Sephardic -- those who were expelled from Spain in 1492 and who fled to the Middle East, North Africa and Turkey, rather than to Europe. They came to France between 1956 and 1962, when Algeria, Morocco and Tunisia gained independence -- as did, for example, two French Nobel Prize laureates for physics, Claude Cohen-Tannoudji (1996), born in Algiers, and Serge Haroche (2014), born in Casablanca, Morocco.
Giulio Meotti, Cultural Editor for Il Foglio, is an Italian journalist and author.
France: Muslims In, Jews Out
Reviewed by
Alexander Von Stern
on
03:45:00
Rating: