'Muhammad' is the Future of Europe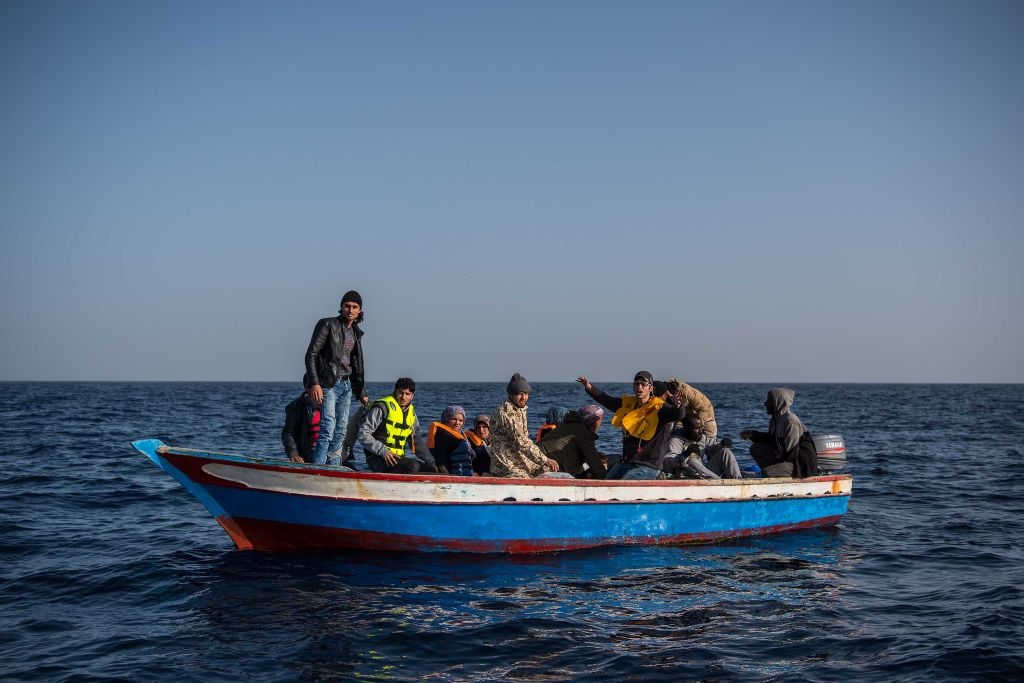 In 2015 and 2016, approximately 2.5 million migrants reached Europe, according to a Pew Research Center report. Pictured: Migrants off the coast of Libya attempt to cross the Mediterranean to Europe, on February 18, 2017. (Photo by David Ramos/Getty Images)
Within Europe, there will be countries that shrink and countries that grow. The growing ones will tell us what kind of continent it will be. Europe, with the addition of demographic pressure from Africa, will be dominated by Muslim majorities.
Europe is committing social euthanasia. Germany is projected to lose 11 million people; Bulgaria will go from 7 to 4 million; Estonia, from 1.3 million to 890 thousand; Greece, from 11 to 7 million; Italy from 59 to 47 million; Portugal from 10 to 6 million; Poland from 38 to 21 million, Romania from 19 to 12 million and Spain from 46 to 36 million. Russia is expected to shrink from 143 to 124 million.
Among countries with population growth, France is expected to grow from 64 to 74 million, and the UK from 66 to 80 million. Sweden is projected to grow from 9 million to 13 million, and Norway from 5 million to 8 million. Belgium's population of 11 million is expected to increase by 2 million. These five European countries are also among those with the highest proportion of Muslims.
"the highest rates of natural population growth were recorded in the eastern London regions of Hackney & Newham (14 per 1000 inhabitants) and Tower Hamlets (12 per 1000 inhabitants) and the north-eastern Parisian suburbs of Seine-Saint-Denis (13 per 1000 inhabitants)".
No doubt, Africa's exploding population will try to reach the shores of a wealthy, senile Europe, which is already undergoing an internal demographic revolution. Europe, to retain its culture, will need to make hard-headed decisions, not just amuse itself to death. The question is: Will Europe protect its borders and civilization before it is submerged?
Giulio Meotti, Cultural Editor for Il Foglio, is an Italian journalist and author.
'Muhammad' is the Future of Europe
Reviewed by
Alexander Von Stern
on
03:58:00
Rating: