'Extraordinary' Oxford University student, 24, who stabbed her Tinder date after taking drugs complains she's too famous to go clubbing as she is spared jail by judge who said it could damage her career as a surgeon
An Oxford student said to be "too clever" to go to jail has been given a 10-month suspended prison sentence for stabbing her ex-boyfriend.
Lavinia Woodward, 24, who has aspirations to be a heart surgeon, attacked her then partner after a drinking binge at her university accommodation at Christ Church College, Oxford Crown Court heard.
Woodward, of Christ Church, St Aldate's, Oxford, had pleaded guilty to unlawfully wounding her partner at an earlier hearing.
The court previously heard the student has already had articles published in medical journals and a prison term could have resulted in her being barred from working as a doctor.
Last May, Judge Ian Pringle QC told Woodward she was unlikely to go to prison after he imposed a restraining order on her and delayed sentencing.
He told her at the time: "If this was a one-off, to prevent this extraordinarily able young lady from following her desire to enter the medical profession would be too severe."
On Monday Judge Pringle handed Woodward, who faced a maximum of three years in prison, a 10-month jail sentence, suspended for 18 months, and told her: "There are many mitigating features in your case.
"Principally, at the age of 24 you have no previous convictions of any nature whatsoever.
"Secondly, I find that you were genuinely remorseful following this event and, indeed, it was against your bail conditions, you contacted your partner to fully confess your guilt and your deep sorrow for what happened.
"Thirdly, whilst you are a clearly highly-intelligent individual, you had an immaturity about you which was not commensurate for someone of your age."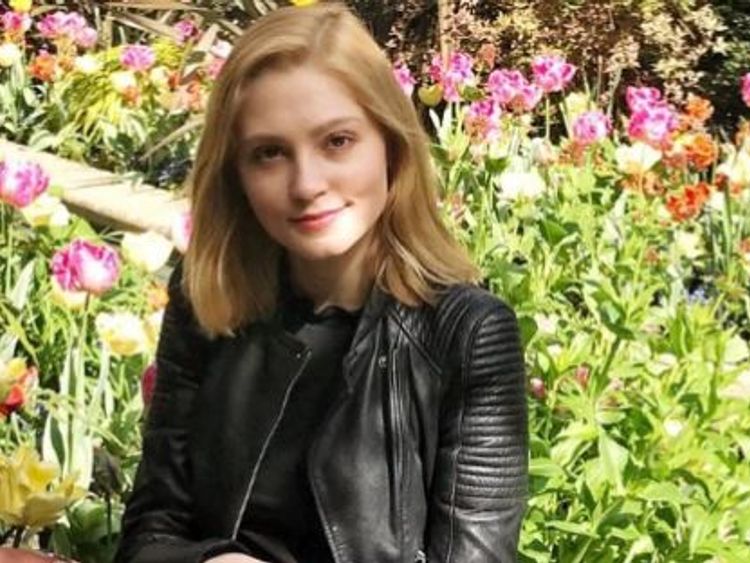 The judge continued: "Fourthly, as the reports from the experts make clear, you suffer from an emotionally-unstable personality disorder, a severe eating disorder and alcohol drug dependence.
"Finally, and most significantly, you have demonstrated over the last nine months that you are determined to rid yourself of your alcohol and drug addiction and have undergone extensive treatment including counselling to address the many issues that you face.
"In particular, you have demonstrated to me since I adjourned this matter in May a strong and unwavering determination to do so despite the enormous pressure under which you were put and which has been referred to me by your counsel."
Woodward started a relationship with a Cambridge University student in October 2016 who she met on the dating app Tinder.
But she was still suffering a "very damaging" previous relationship, in which she had been introduced to Class A drugs, the court heard.
Woodward's partner visited her on 30 December in Oxford and noted she had been drinking before contacting her mother using Skype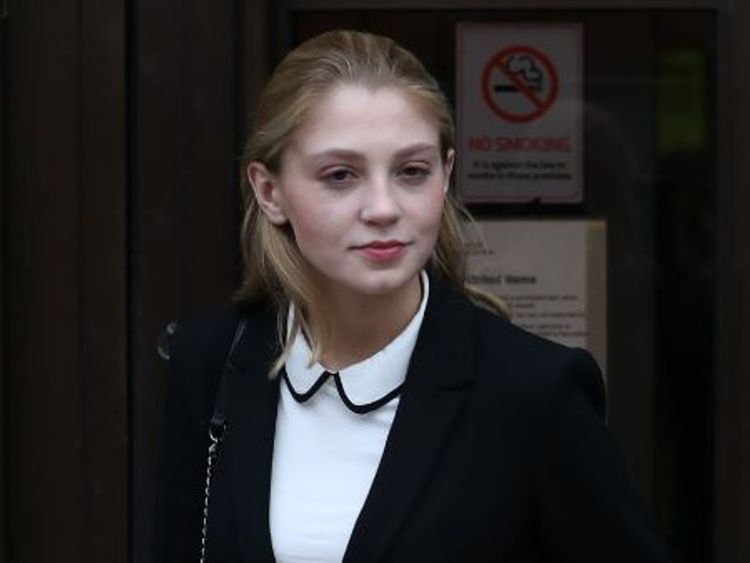 The judge said: "When you discovered this, you became extremely angry, starting to throw objects around. It is clear from the transcript of the 999 call that your partner summoned the help of the police before you picked up a bread knife which was in the room and struck a blow with it to his lower leg.
"In the course of the incident two of his fingers also received cuts. Your partner managed to partly restrain you, albeit then you started to turn the knife on yourself and he had to further disarm you to prevent further self-harm.
"When the emergency services arrived it was abundantly clear that you were intoxicated, deeply distraught and mentally disturbed. You were taken to the police station in a very distressed state."
'Extraordinary' Oxford University student, 24, who stabbed her Tinder date after taking drugs complains she's too famous to go clubbing as she is spared jail by judge who said it could damage her career as a surgeon
Reviewed by
Alexander Von Stern
on
09:58:00
Rating: