Irish PM Varadkar says 'time running out' for island of Ireland on Brexit
Irish Prime Minister Leo Varadkar has said "time is running out" to try to get the best outcome for the island of Ireland in the Brexit negotiations.
Speaking on his first visit to Belfast since taking office, he warned time was running out to get the best outcome for the island of Ireland after the UK leaves the European Union.
Mr Varadkar said "every single aspect of life in Northern Ireland could be affected by Brexit", which is "the challenge of this generation".
The Irish PM noted that the EU would meet in October to decide whether sufficient progress had been made in the first phase of exit talks to allow the negotiations to proceed to the next phase.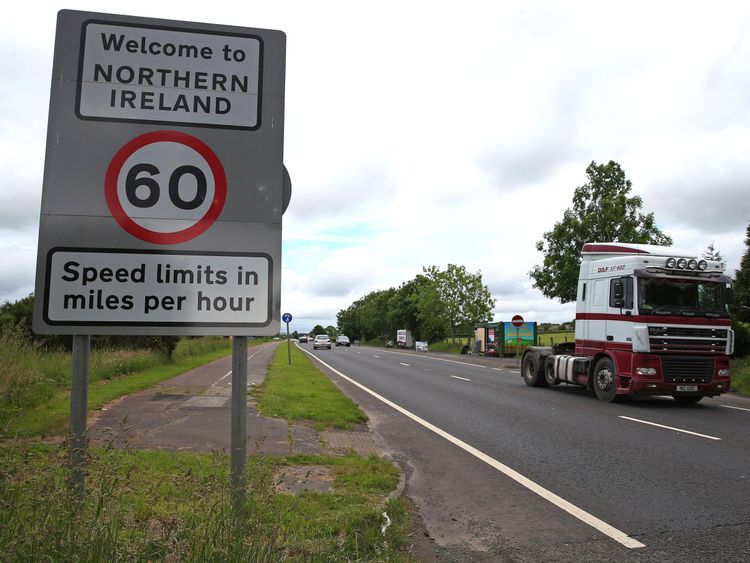 He stressed that Northern Ireland's voice needed to be heard ahead of that crunch decision and urged politicians there to resolve their differences and get powersharing at Stormont back on track.
Mr Varadkar said: "Today we need an answer to the question, of who do we - and others in Europe - talk to in Belfast?
"Who will speak for Northern Ireland and her 1.8 million people?
"Time is running out, and I fear there will be no extra time allowed."
Mr Varadkar also took aim at politicians advocating a hard border between the Republic and Northern Ireland to come up with proposals as to how that would work.
"They've already had 14 months to do so," he said.
The Irish PM again insisted his government will not design a hard border for Brexiteers.
Mr Varadkar suggested an EU-UK customs union could be one potential solution.
"After all, we have one with Turkey. Surely we can have one with the United Kingdom?" he said.
Mr Varadkar also suggested that if the UK does not want to remain in the single market, it could perhaps agree a deep free trade agreement with the EU and rejoin the European Free Trade Association.
Irish PM Varadkar says 'time running out' for island of Ireland on Brexit
Reviewed by
Alexander Von Stern
on
03:37:00
Rating: