Trump And Putin's Share First Handshake at Germany G-20
President Donald Trump was spotted chatting with German Chancellor Angela Merkel and British Prime Minister Theresa May as he sat down with fellow world leaders for a discussion on fighting terrorism at a German summit.
Merkel and Trump sat next to each other and exchanged pleasantries at the opening session of the Group of 20 leaders' summit Friday.
Trump also chatted with May, who was seated immediately to his left. Russian leader Vladimir Putin sat several seats away.
Trump has alienated some U.S. allies with his decision to pull the U.S. out of an international climate agreement and his tough talk on trade.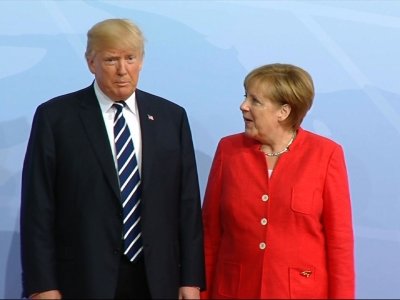 Trump And Putin's Share First Handshake at Germany G-20
Reviewed by
Alexander Von Stern
on
03:35:00
Rating: