Hamburg riot police fire water cannon at G20 'hell' protest
Riot police in Hamburg have fired water cannon and tear gas at protesters who hurled bottles on the eve of the G20 summit.
Officers in helmets and equipped with riot shields faced off against the demonstrators on the streets of the northern German city.
President Trump and other world leaders are due in Hamburg tomorrow for the G20 summit.
The demonstration was dubbed 'Welcome to Hell' by the anti-capitalist groups behind it.
Police said they expected 100,000 from around Europe to descend on the city to take part in protests during the two-day summit.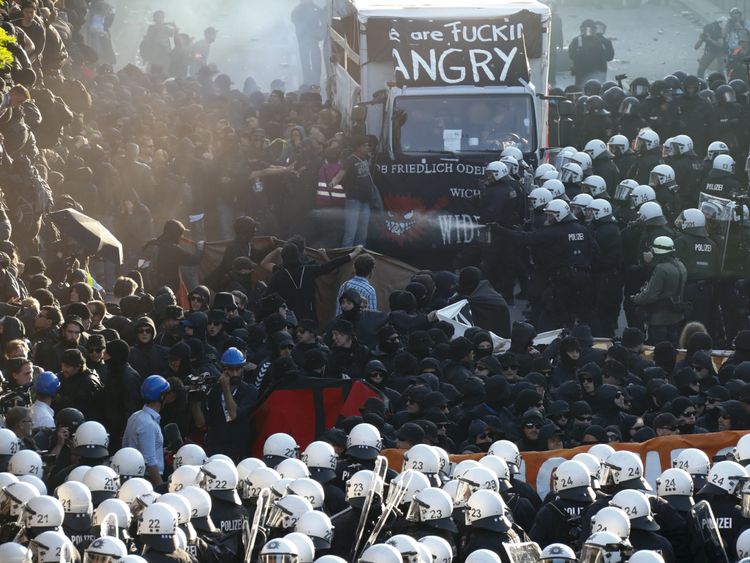 Sky's Alex Rossi, on the scene, said the violence - near the city's fish market - was expected and that police had been preparing for trouble.
"When we arrived earlier the atmosphere was peaceful and calm, people drinking and enjoying the sun, listening to speeches," said Rossi.
"Within that group there were people who looked like they had come here to cause trouble.
"As it got to early evening we saw a number of people coming down dressed in black, some of them masked with handkerchiefs across their faces."
Hamburg riot police fire water cannon at G20 'hell' protest
Reviewed by
Alexander Von Stern
on
11:36:00
Rating: