Bus crash in Germany: 17 people unaccounted for, over 30 injured, say Bavaria police
Up to 18 people are believed to have been killed after a coach collided with a lorry in southern Germany - causing it to catch fire.
The accident happened on the A9 motorway near the town of Bayreuth in Bavaria at around 7am local time.
Around 46 passengers, plus two drivers, were on board the tour bus at the time of the smash in which 30 people were hurt, some of whom suffered serious injuries.
The others on board "are believed to have died on the burning bus", police said.
Images of the scene showed both vehicles completely gutted by the blaze.
Forensic specialists were at the scene to help identify the bodies of the victims.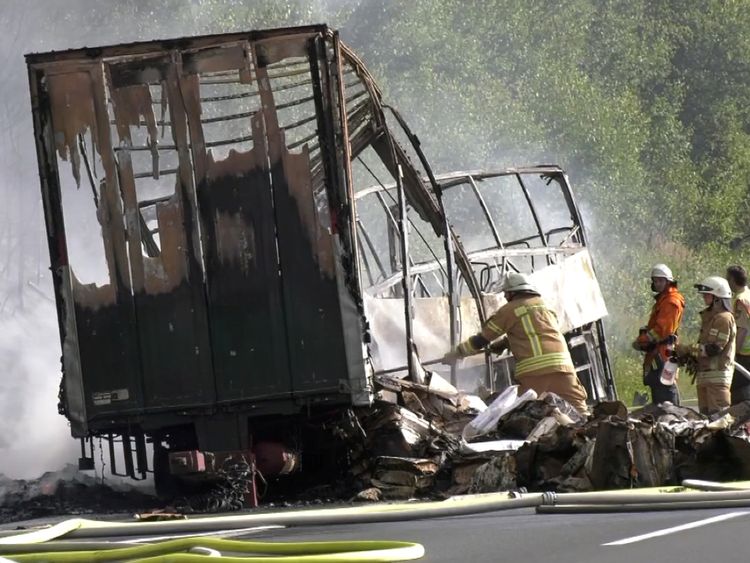 The coach was travelling from the eastern region of Lausitz in Saxony in the direction of Nuremberg when it crashed into the lorry at the end of a traffic jam, according Bild.
The lorry load included beds and pillows and also immediately went up in flames, the German newspaper said.
The tour bus was from Dresden and heading for Lake Garda in Italy, Frankenpost reported.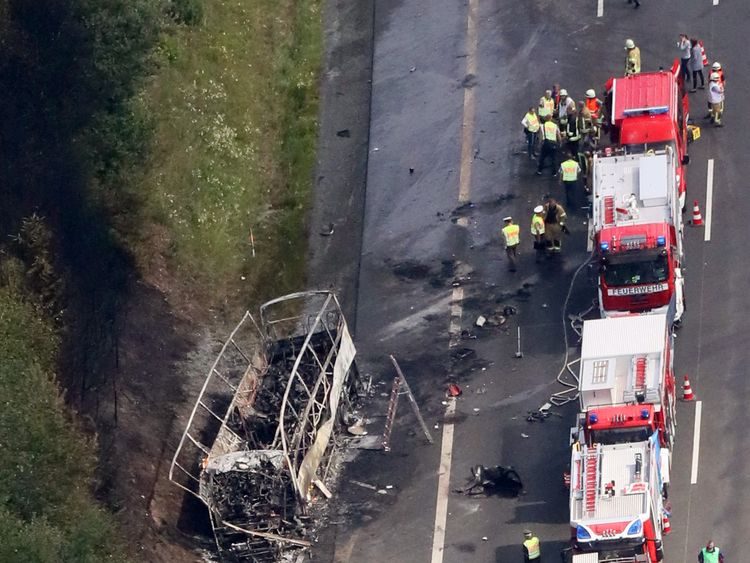 It was unclear what kind of tour group was travelling on the bus - and whether any foreign tourists were on board.
Police said no children were involved, while German news agency dpa reported all the passengers were German nationals.
Emergency services including firefighters, rescue helicopters and paramedics attended the scene.
Earlier, police said they feared up to 17 people had been killed in the deadly blaze.
No information was available about the whereabouts of the truck driver.
"Our thoughts go to the victims and their family members, as well as to the injured," said Steffen Seibert, a spokesman for German Chancellor Angela Merkel.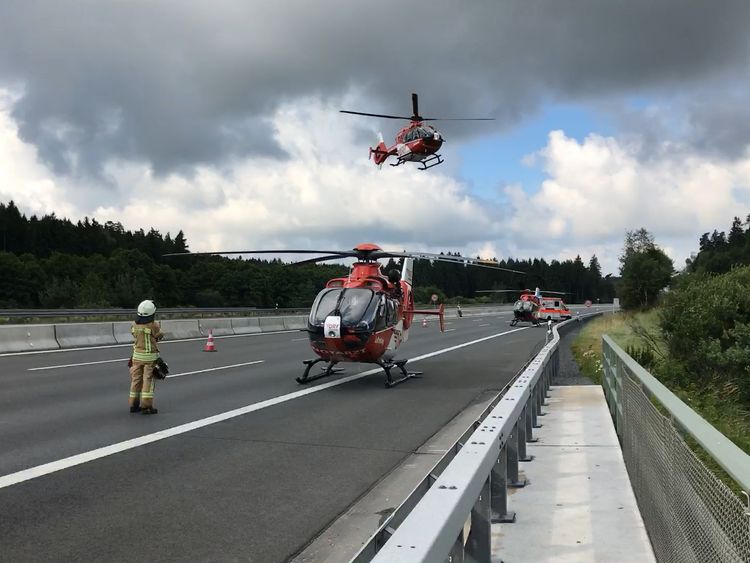 "We hope that those who have been rescued will recover from their injuries," he added.
The A9 - the main route from Berlin to Munich - was closed in both directions for several hours.
Police later tweeted that the southbound carriageway would be closed for the entire day.
Bus crash in Germany: 17 people unaccounted for, over 30 injured, say Bavaria police
Reviewed by
Alexander Von Stern
on
01:26:00
Rating: