The election campaigns - successes and failures
This campaign started out as a presidential procession back to No 10 for the Tory leader, but the social care own goal (and u-turn) coupled with the Manchester and London terror attacks changed all that. Mrs May wanted it to be the Brexit election but she is entering the final day stuck on security and on the defensive on her record in Government.
The misstep over social care wounded her and Jeremy Corbyn is closing in as her personal ratings tumble. What was meant to be an easy win is turning into the political fight of her life. She says she's enjoying it - but the strain is beginning to show.
The uncomfortable truth is that the more the public have seen of their Prime Minister, the less they seem to like her or believe what she says. It certainly hasn't turned out to be the coronation she hoped for. Whatever the result, she will bear the scars of this snap election - not just in her party, but with the public too.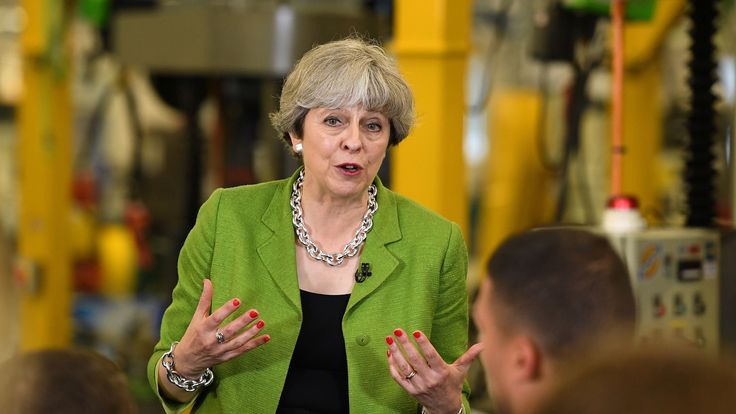 Tamara Cohen with the Labour Party
Jeremy Corbyn's Labour Party has had a more successful campaign that anyone expected, having slashed the Tories' poll lead on the back of an expensive, but fully costed manifesto with appeal to many.
It's also not least to do with the fact that the Labour leader himself, a seasoned campaigner, has come across as relaxed and personable in TV appearances, even when hit with trickier questions about his past associations.
He still has a mountain to climb to reverse Labour's 2015 losses and stem further losses to the Tories, in a largely defensive campaign, but with the possibility of exceeding Ed Miliband's vote share, he has shown his many critics that his radical agenda is here to stay.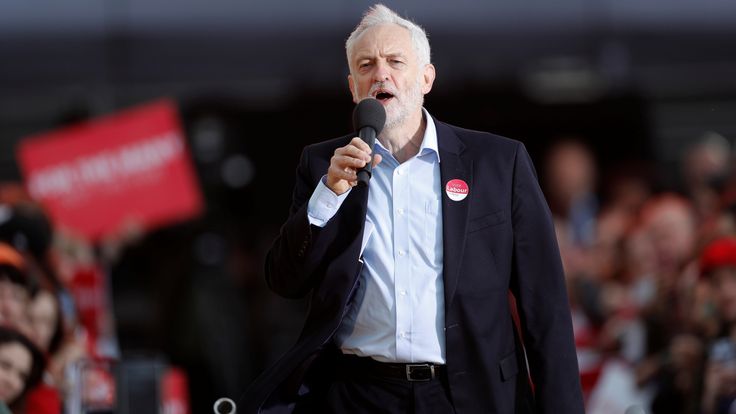 Siobhan Robbins with the Liberal Democrats
The loss of 28 seats in the local elections was the first sign that the Lib Dem resurgence hasn't been as strong as they had hoped. The party is frequently sitting at around 8%. When they were decimated in 2015 they got 7.9%.
It isn't through lack of effort. In the last three days they've visited 12 constituencies, covered 1,200 miles, often beginning their days at 6am and not stopping until after 10pm. Tim Farron has been enthusiastic and keen to debate and discuss his policies with members of the public who he meets along the way.
He has been involved in eye-catching activities - which other leader have you seen whizzing across the sands on a hovercraft in Somerset? But in the character competition that this election has become, he has failed to cut through against the better known Theresa May and Jeremy Corbyn.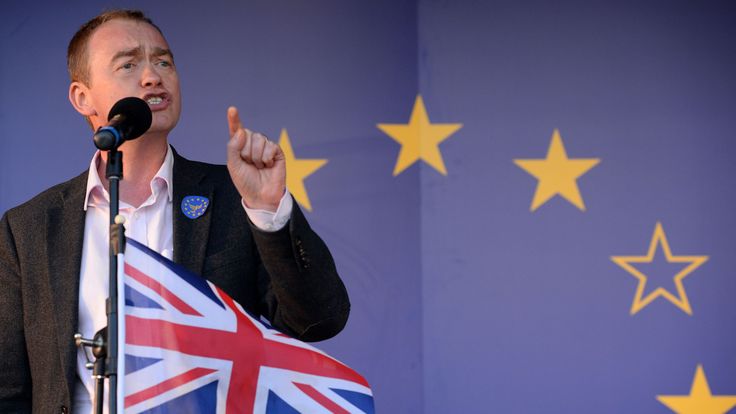 Tom Rayner with UKIP
Paul Nuttall started by talking about banning burkas, banning Islamic faith schools and introducing compulsory genital inspections of Muslim school girls who might be vulnerable to FGM. But these was seen by some as misjudged - the party's foreign affairs spokesman resigned from his post in disagreement.
Local elections saw losses for all but one of the 140 odd UKIP councillors standing. The party returned to Brexit, and tried to prevent any further haemorrhaging of support to the Conservatives. The message: without UKIP in Parliament, Theresa May will "backslide" and fail to deliver the kind of Brexit UKIP voters demand.
Even insiders think a surprise success is unlikely, but some believe they have a chance in South Thanet after the Conservative candidate was charged by the CPS in relation to an alleged breach of election spending laws in 2015. If people who voted UKIP in 2015 switch to the Conservatives in the kind of numbers being predicted, it will be on their support that any substantial majority for Theresa May is built.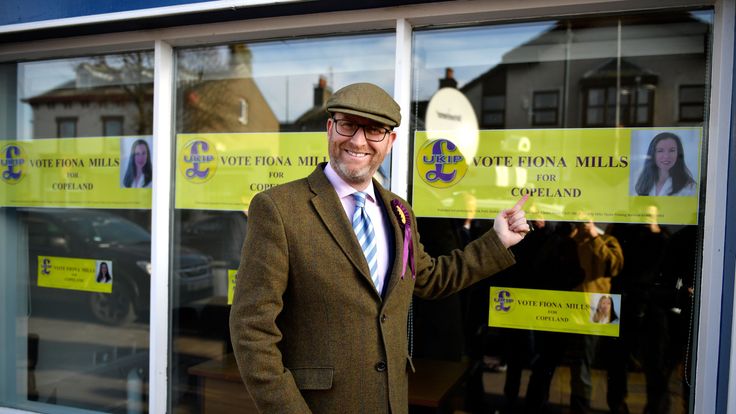 James Matthews with the SNP
The Sturgeon story hasn't been big box office this time round. She was a new discovery for much of the wider UK electorate in 2015, as Britain shaped up for a hung parliament and she was cast as the woman who held the keys to Downing Street.
Her campaign trail hasn't drawn the same UK media attention in 2017. But while the photo opportunities might be quieter, the volume hasn't gone down on the central issue in the election north of the border: Scottish independence.
Opinion polls indicate that "Indyref 2" isn't a big vote-winner at this election and the SNP has duly softened the tone on its flagship policy whilst expanding the timetable for when it might happen. Nicola Sturgeon talks about the "end of the Brexit process" as opposed to the strident demand of a few months ago for a spring 2019 deadline.
Whilst independence was tucked far inside their election manifesto, "Standing up for Scotland" was the headline - fighting "Tory austerity".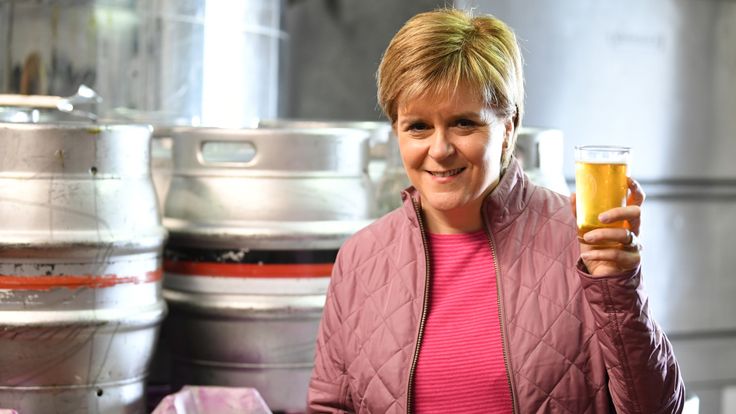 A Special Branch officer, who does not wish to be named, claims the Labour leader was labelled a "subversive".
The Special Branch defines someone who is a subversive as wanting to "overthrow parliamentary democracy by political, industrial or violent means."
Shadow Home Secretary Diane Abbott was also deemed "subversive" during the same period, a source told the Daily Telegraph.
They said Mr Corbyn was monitored because of his alleged sympathies with the IRA.
Diane Abbott skewered AGAIN over security after being 'banned' from TV
It is not known whether the file on Mr Corbyn was destroyed, but it is understood Scotland Yard's investigations continued into the early 2000s.
The source said the decision to begin the investigation was taken by a Special Branch commander.
They claimed the probe lasted more than two decades and would have been signed off by several commanders.
It emerged today that Mr Corbyn spoke at a 2002 rally attended by members of terror group al-Muhajiroun, some of whom were dressed as suicide bombers.
An account in the Weekly Worker read: "al-Muhajiroun chanted, 'Skud, Skud Israel' and 'Gas, gas Tel Aviv', along with their support for Bin Laden.
"Two would-be suicide posers were dressed in combat fatigues with a 'bomb' strapped to their waists."
Last month, it was also revealed the Labour leader was spied on by MI5 over his alleged IRA links.
Corbyn U-turns on shoot to kill policy in wake of London Bridge attack
Spooks probed Mr Corbyn in the early 1990s while he was campaigning for a united Ireland alongside Sinn Fein leader Gerry Adams.
He was close to a member of the IRA's Balcombe Street Gang, the Telegraph reported.
They waged a 14-month deadly bombing campaign in 1974 and 1975 with targets including pubs in Guildford, Surrey and Woolwich in South East London.
Mr Corbyn faces Theresa May at the polls tomorrow, with the Conservatives set to win a majority despite a difficult campaign.
The election campaigns - successes and failures
Reviewed by
Alexander Von Stern
on
22:57:00
Rating: