Maersk says it has 'contained' cyberattack
Danish shipping giant A.P. Moller-Maersk, which was hit by malicious software that is crippling computers globally, says it has "contained the issue."
The Copenhagen-based group says its APM Terminals have been "impacted in a number of ports," adding vessels with Maersk Line were "maneuverable, able to communicate and crews are safe."
In a statement, Maersk said Wednesday they "have shut down a number of systems to help contain the issue," while several entities including its oil, tankers and drilling activities "are not operationally affected."
The group said it is working on a technical recovery plan with key IT partners and global cybersecurity agencies, and is continuing to assess and manage the situation "to minimize the impact on our operations, customers and partners from the current situation."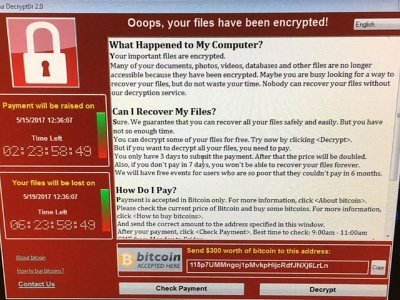 An official says operations at a terminal at India's busiest container port have been stalled by the malicious software that has crippled computers globally.
M.K. Sirkar, a manager at the Jawaharlal Nehru Port Trust in Mumbai, said the problem involved a terminal operated by A.P. Moller-Maersk. Sirkar said that no containers could be loaded or unloaded at the terminal Wednesday.
He said that an emergency response team at the port was in touch with Microsoft to fix the problem as soon as possible. He said that officials were also trying to figure out a manual workaround at the affected terminal.
He added that any response would take time to implement given the large volume of traffic handled by the port.
Maersk says it has 'contained' cyberattack
Reviewed by
Alexander Von Stern
on
03:50:00
Rating: